Join our new hub where you will receive disease management advice and information, aimed to provide you with a better understanding of how to deal effectively and efficiently with the key diseases affecting barley and wheat.
The key message throughout the hub is that growers need to focus not only on laying down effective crop protection at the start of the spring, but also to think about how they can protect the current range of fungicides from the ongoing threat of disease resistance. Essentially this means incorporating alternative modes of action, including a multi-site fungicide such as folpet, into the usual programme of SDHI, azole and strobilurin products.
We'll also discuss the importance of taking an integrated approach to disease management: how to use cultural techniques, disease resistant varieties and the latest disease forecasting tools to reduce the initial risk of disease infection and how existing disease stresses can be managed in a sustainable manner.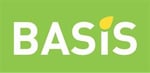 Two BASIS points awarded to subscribers!